Family tribute to Leigh motorbike crash victim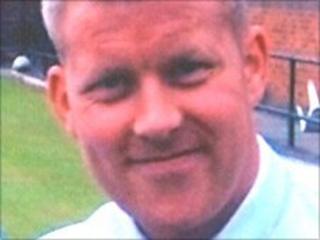 The family of a motorcyclist, who died after a crash in Greater Manchester, said he died "doing something that he loved".
David Knowles, 36, died in hospital after the collision with a car at the junction of Lovers Lane and Atherleigh Way, Howe Bridge, Leigh, on 9 July.
Mr Knowles of Windermere Avenue, Atherton, has three daughters, aged 14, eight, and two.
Nobody else was injured in the collision.
A family statement read: "David has been taken from us while doing something that he loved.
"He was a bit mischievous and enjoyed a laugh. He loved motor racing, fast cars and fast bikes.
"It is always in the back of your mind that something like this may happen when they own a motorbike."