New director general for National Museum Wales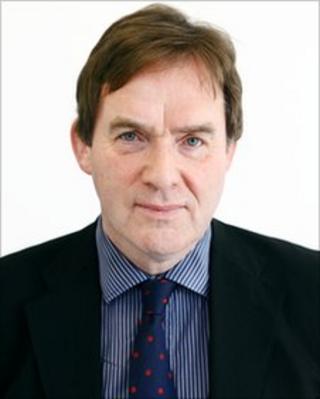 National Museum Wales (NMW) has announced its new director general, who will be tasked with helping it become a "world-class" learning institution.
David Anderson, formerly director of learning and interpretation at London's Victoria and Albert Museum, will take up the post in October.
He was awarded an OBE for services to museums and education in 1999.
Mr Anderson takes over from Michael Houlihan, who is moving to New Zealand to take up a new job.
NMW president Paul Loveluck said: "National Museum Wales (Amgueddfa Cymru) plays a vitally important role in the life of the nation. People feel passionately about it and the national collections in its care.
"David Anderson shares that passion and will be a leader who will enthuse about the role the museum can play in Welsh life.
"Given his particular expertise, David Anderson is well placed to take forward the vision on making Amgueddfa Cymru a world-class museum of learning and further enhancing its contribution to the cultural life of Wales."
Mr Anderson takes over the role from Michael Houlihan, who has been at the museum since 2003 and is moving to New Zealand to become the chief executive of its national museum.
"I look forward to leading an organisation that, guided over recent years by Mike Houlihan, has become such an important part of life in contemporary Wales," said Mr Anderson.
"Projects such as the planned new museum at St Fagans and the online people's collection represent a vital investment in the country's educational future.
"As a key contributor to the Welsh Assembly Government's new cultural strategy, the museum will work to enhance Wales' international reputation and contribute to the country's economic development as it emerges from the recession."