Bridgwater gets homes and jobs boost with £11m grant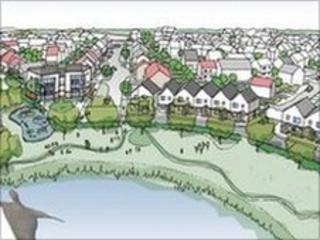 More than £11m has been awarded to help regenerate part of Bridgwater, Somerset.
The government funding, made through the Homes and Communities Agency, will help redevelop the north east of the town including the old Cellophane site.
Part of Bridgwater Vision, it is hoped the scheme will help create 2,000 more homes and up to 3,000 new jobs.
Councillor Anne Fraser from Sedgemoor District Council said the grant was "fantastic news" for the town.
She added: "In times when all you hear about is drastic cuts, we are thrilled that such £11,141,230 is coming into Bridgwater.
"It just goes to show that all the behind the scenes work that members and officers do is rewarded eventually.
"To have Bridgwater recognised at this level is absolutely brilliant especially in today's financial climate."