Stoke Council launches spending survey with residents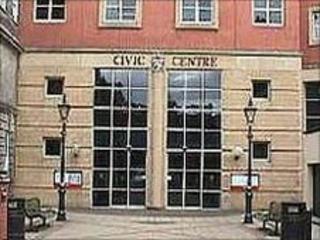 Residents in Stoke-on-Trent are being given the chance to tell the city council how to prioritise its spending for the next financial year.
The authority, which has a budget of £209m, needs to save £30m next year - a 14% reduction.
The Let's Talk exercise will run until 20 August.
People will be asked where spending should be targeted out of areas such as housing, roads and sport facilities.
Kieran Clarke, cabinet member for finance, performance and governance, said: "We face very tough economic times, and the amount of money the government is asking us to save means we have to make very difficult decisions on where we prioritise our spending.
"Residents' views are always important to us, but are even more so given the cuts that need to be made.
"Saving £30m is a very hard task and will simply mean that we will not be able to deliver some of the services that we have been doing."
Residents' responses will be reported to the council's cabinet and the overview and scrutiny committees that put the budget together.