Light shed on Victorian St Kilda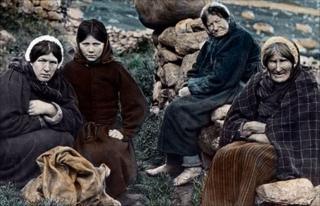 Rare slides of life on the remote island archipelago of St Kilda 125 years ago are to be displayed in Aberdeen using a Victorian projector.
The collection of pictures were taken by photographers George Washington Wilson and Norman Macleod.
Known as lantern slides, the images were coloured by hand.
The slide show will be held on Wednesday at the Waterstone's Union Bridge branch as part of the University of Aberdeen's Cafe Scientifique series.
Aberdeen photographers Wilson and Macleod visited St Kilda, 41 miles off the Western Isles, during a journey from Oban in 1886.
Author and historian Mark Butterworth will host the slideshow.
The University of Aberdeen said the images give a glimpse of Victorian life on the archipelago.