Welsh ministers want to boost councils' cooperation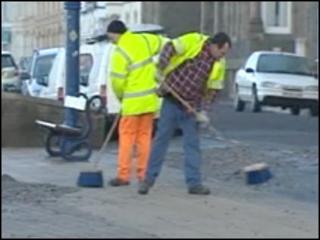 Proposals that would enable the assembly government to force councils to work together and share services have been published.
The Local Government measure, or Welsh law, would allow ministers to direct councils to work more closely together.
Ministers have expressed frustration that joint working between Wales' 22 councils is not going quickly enough.
Last month, the Welsh Local Government Association (WLGA) said councils faced deficits of millions of pounds.
Another key feature of the proposed measure, laid on Monday by Local Government Minister Carl Sargeant, is to encourage more people from diverse backgrounds into public life.
Councils will be also able to remove barriers which may have previously discouraged people from standing as a councillor.
Mr Sargeant said he hoped that proposals such as parental leave and remote attendance at meetings will encourage a wider range of people to become local councillors.