Council may sue over axed school projects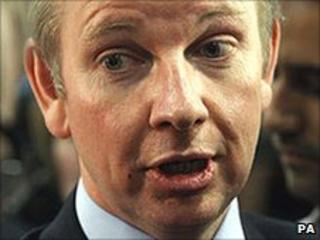 Nottingham City Council says it may take legal action over the government's decision to axe the Building Schools for the Future (BSF) programme.
The authority said it was "shocked" to find out that the planned £33m remodelling of Trinity and Top Valley schools would no longer be funded.
It is now exploring options "including court action" to secure the funding.
Education Secretary Michael Gove announced the end of the previous government's programme on 5 July.
The decision means that hundreds of planned school rebuilding programmes across England will not now go ahead.
The city council said work had been carried out at both Trinity and Top Valley since the schemes were approved in a letter from Partnerships for Schools (PfS), the body set up to oversee BSF.
'Overturn decision'
The council is now challenging the Department for Education (DfE) decision to halt the programme.
Councillor David Mellen, portfolio holder for children's services, said: "DfE and PfS are aware of the letter we received earlier this year and are investigating the issue as part of the revaluation of the list of schools which are 'stopped'.
"Work has been carried out on Trinity and Top Valley as we believed that funding for both schools had been approved. We were shocked to see these schools stopped last week and are committed to taking whatever actions are necessary to overturn the decision".
Last week's announcement of the cancellation of the BSF programme was followed by the discovery that the list showing the fate of school projects contained a number of errors.
Mr Gove had to apologise to the House of Commons and to local authority leaders for the confusion his statement caused.