Surrey County Council 'to save nearly £23m by 2014'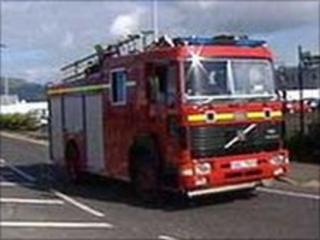 Surrey County Council could save nearly £23m over the next four years, the local authority has said.
The council is carrying out public value reviews of all its services and said its first five reviews had identified savings of £22.7m.
Areas affected include children's care, the fire service, recruitment, advertising and waste disposal.
About £11.8m would be saved by increasing independence for people with physical and sensory disabilities.
Cutting agency staff use and advertising costs would save £4.2m.
Increasing the number of children in care who are fostered, while also tackling children's problems before serious difficulties developed, would save £2.6m.
Focusing on fire prevention initiatives would save £2.5m at Surrey Fire and Rescue Service, the council added.
And figures showed recycling 70% of rubbish by 2013 would save a further £1.6m.
A report outlining the savings will go before the council cabinet on Tuesday.
David Hodge, Surrey County Council's deputy leader, said: "Given the current financial climate, we need to be even more vigilant in ensuring every penny spent provides absolute value for money to taxpayers, and will continue to be.
"Finding £23m of savings is proof we're delivering on our commitment to provide residents with the best and most efficient services possible with less public money and are doing everything possible to hold down council tax next year."
He said the first five public value reviews were done without using expensive consultants and had been a catalyst for finding new ways of providing services.
Thirteen services are currently under review, including services for children and older people.