Alcoa returns to profit as sales rise sharply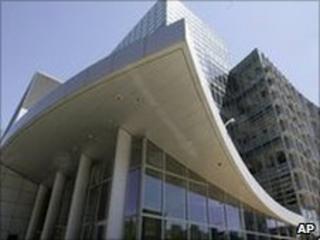 US aluminium-maker Alcoa has reported a return to profit as sales surged in the three months to the end of June.
Net profit came in at $136m (£91m) for the quarter, compared with a loss of $454m a year earlier, and a loss of $201m in the previous three months.
Sales rose by almost a quarter, from $4.2bn to $5.2bn, despite a fall in aluminium prices.
The Pittsburgh manufacturing giant also forecast a small increase in global aluminium demand this year.
"We improved profits and revenues and maintained our solid cash position," said Alcoa chief executive Klaus Kleinfeld.
"Prospects for Alcoa and aluminium continue to be excellent."
Future doubts
Alcoa is traditionally the first company in the Dow Jones industrial average index to report quarterly earnings. It is, therefore, seen as something of a barometer for what is to come.
Andy Fitzpatrick at Hinsdale Associates said: "The market was looking for direction today, and it's going to use this to set the tone for the rest of the week."
However, some analysts were less optimistic about Alcoa's short-term prospects, particularly in light of the falling aluminium price.
"So far, the aluminium price is lower than what it was in Alcoa's second quarter. I'm worried about that because I think they could lose money in the third quarter," said Charles Bradford at Affiliated Research Group.