Coastguard in stranded dog rescue at Port Soderick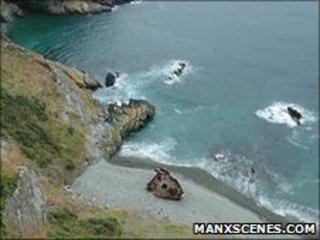 A dog was rescued by the Isle of Man Coastguard after disappearing down the side of a cliff in Port Soderick.
Officers were on routine patrol around the island on Monday evening when they noticed a group of people on a cliff top calling for a missing dog.
After scanning the rocks beneath the headland they spotted the Spaniel at the foot of the cliff.
Officers climbed 200m along the bottom of the cliff to recover the dog, which was unharmed.
It was then taken back to Port Soderick to be reunited with its owner.
"In any rescue or emergency situation at sea, on the cliffs or on the coast, people are advised to dial 999 and ask for the Coastguard," a spokesman said.