Sky lanterns blamed for false alarms in Guernsey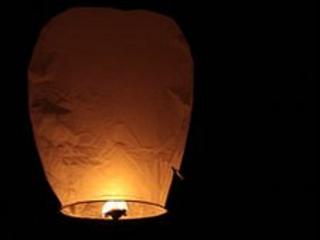 Sky lanterns have been blamed for an increase in the number of false sightings of distress flares in Guernsey.
Flare sightings have to be investigated by search and rescue teams.
The lanterns, powered by a candle, are believed to have prompted 18 false alarms on Saturday evening.
Harbourmaster Captain Peter Gill asked people to tell the harbour authorities when and where they planned to set them off.
He said this would help prevent a real distress call being missed.
He said officials would also visit shops which sold the lanterns to ask them how they could encourage people to use them more safely and responsibly.