Preston orphanage boss held in Malawi faces new charges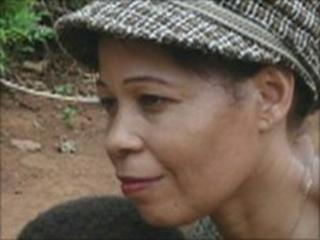 A British charity worker arrested over a land dispute in Malawi is now facing theft charges, her husband has said.
Mary Woodworth, of Preston, Lancashire was accused of trespassing on land used by her charity, Friends of Mulanje Orphans (Fomo), and detained on 4 July.
The country's Supreme Court had ruled the land belonged to her, but she has now been accused of stealing. Her husband Keith said she was innocent.
The Foreign Office said it could not intervene in the judicial process.
Mrs Woodworth, who was born in Malawi but is a British citizen, was arrested by police in the Mulanje district and charged with trespass.
The company which owns the adjoining tea plantation contests ownership of the site, which is used by the charity to grow food.
But despite hopes the trespass case would be thrown out, Mr Woodworth told the BBC she now faced more worrying accusations.
"The original charge of trespass is still standing, but I don't know how they can charge her for trespass for trespassing on her own land," he said.
"But when she went into court she found out that she also had been charged with stealing five bicycles, some cutlery and some food and clothing.
"It is more serious because the first charge we could have written off straight way because we have all the proof from the Supreme Court - but this one is a bit more fuzzy.
"Obviously Mary is completely innocent in this - she has nothing to do with it - but the allegations she has to now defend."
Since her arrest last week, British embassy staff have been providing consular assistance and have visited Mrs Woodworth in detention.
"However we cannot interfere with the judicial process in another sovereign country," a Foreign Office spokesperson said.
"We will continue to offer Mrs Woodworth consular assistance, and, with her permission, we can raise any concerns with the authorities if we believe the individual is not being treated in line with internationally accepted standards regarding fair trials and prisoners' rights."