Jersey's draft business plan proposes £50m savings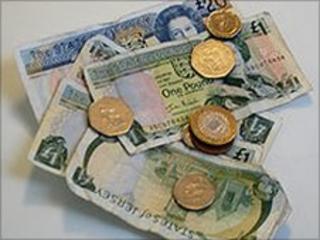 Jersey will have to spend most, if not all, of its savings fund to deal with the island's deficit, according to the chief minister.
Senator Terry Le Sueur's comments follow the publication of the States 2011 draft business plan.
It sets out the budgets and spending priorities for all departments - with the treasury aiming to make £50m in savings and £50m through tax by 2013.
Politicians are due to debate the draft in September.
Mr Le Sueur said the £44m fiscal stimulus programme being proposed for 2011 would protect jobs and ensure Jersey was "ready" when the economic recovery began.
He said foundations for a sustainable future had to be put in place.
"That is why we have set a £50m savings target by 2013," he said.
"This is challenging, but in my view achievable."
Mr Le Sueur said sustainable public finances were an aim of the States strategic plan to keep Jersey competitive.
He said the business plan would begin the process of making fundamental changes to the way services were delivered.
"It keeps in mind the current economic situation and proposes changes which will put our financial management on a more sound and transparent footing," he added.