How do police know how many criminals there are?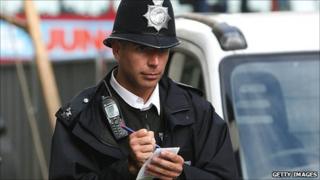 Britains top police officer says there are 6,000 organised crime groups in the UK, with a total of 38,000 members. But how does he know?
Metropolitan Police Commissioner Sir Paul Stephenson was using a speech to highlight what he saw as inadequacies in the UK's response to organised crime.
The figures he cited were produced through "crime mapping", which aims to build a picture of what offences are being committed and where.
Those who suggest the police spend too much time dealing with red tape and not enough on the beat might enjoy the idea of officers ticking off crime on some kind of giant tally chart.
But Spencer Chainey, from University College London's Jill Dando Institute of Crime Science, says the reality is far more complicated.
The Home Office says all forces feed back intelligence which would contribute to the figures.