Wirral sisters found after two days with dead mother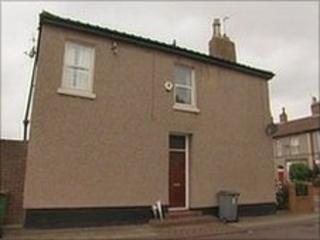 Two sisters, aged three and four, are in the care of social services after spending two days trapped in a house on Merseyside with their dead mother.
Officers were called to the property in Wallasey on Sunday when neighbours saw their legs dangling out of a window.
Emergency crews then found the body of 29-year-old Debbie Caldwell, who is thought to have died on Friday.
Her daughters, who were known to social services, are believed to be doing well, Wirral Borough Council said.
A Merseyside Police spokesman said the cause of her death was not yet known.
Death unexplained
He said: "The results of the post-mortem are inconclusive and the cause of death of the 29-year-old woman is unascertained pending toxicology results.
"It is believed that she died on Friday.
"Her two children, aged three and four, who were in the house, have been referred to social services."
Officers are treating Ms Caldwell's death, which happened at her home on Albert Street, as unexplained.
A spokesperson for Wirral council confirmed the girls were in the care of the local authority.
"The children, who appear to be doing well, had previously been known to Wirral Children's Social Care, but were not the subject of any involvement at the time of their mother's death," they said.
"Wirral council would like to express its deepest sympathy to family and friends of the deceased."