Public inquiry into Tirley gas plant plan under way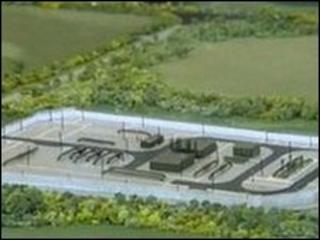 A public inquiry has begun into controversial plans for a gas pressure reduction installation at Tirley in Gloucestershire.
National Grid is appealing against Tewkesbury Borough Council's rejection of its application.
The Campaign Against Pressure Reduction Installation (Capri) raised £35,000 to hire a barrister to fight their cause.
The inquiry at Corse and Staunton village hall is expected to last about eight days.
The site at Tirley was selected after a bid to build the plant at nearby Corse was rejected at an earlier planning appeal.
National Grid said there was a "compelling need" for the plant, which would be part of a ring handling 20% of the nation's gas.
The facility would control and regulate the flow of gas.
Local residents said the open countryside would be ruined by the plant.