Police inquiry into hidden cameras in Birmingham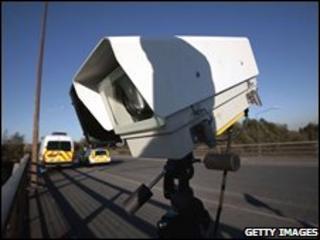 An independent review is to be held after 218 cameras, paid for out of a counter-terrorism fund, were put up in east Birmingham.
Complaints were made after the cameras were installed in the Washwood Heath and Sparkbrook districts, areas with a large Muslim population.
The Safer Birmingham Project (SBP), made up of the city council, police and other agencies, was behind the project.
West Midlands Police has asked for a review into its role in what happened.
'Learn from mistakes'
Residents complained that they had not been consulted about the cameras and last week, Sharon Rowe, Assistant Chief Constable of West Midlands Police, apologised and said "mistakes had been made".
Now, Chief Constable Chris Sims has asked for a "detailed and impartial examination of his force's role".
"It's important we learn from mistakes and the review is intended to ensure the public has confidence in our future decision-making processes."
The inquiry will be carried out by the Chief Constable of Thames Valley Police.
The cameras were put up as part of a scheme called Project Champion.
Of the 218 cameras, 106 were Automatic Number Plate Recognition (ANPR) devices which were able to record registration plates as vehicles moved around the areas.