YMCA becomes 'fun to stay at the Y' after rebranding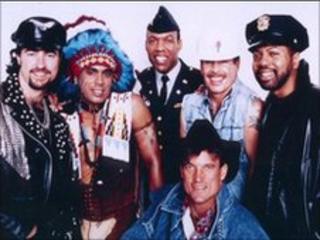 For well over 30 years young men have known there's a place you can go when you're short on your dough, you can stay there and find many ways to have a good time.
As the Village People sang, "It's fun to stay at the YMCA".
But now the Young Men's Christian Association in the US has dropped three of its letters to become just "the Y".
The rebranding comes after two years' research showed public confusion over the role of the organisation.
The change was necessary, the organisation says. Its research showed that the public knew how to sing along to the chorus of the song and make the accompanying hand gestures, but didn't really know what the YMCA actually did.
'Nurturing'
"We are changing how we talk about ourselves so that people better understand the benefits of engaging with the Y," said Kate Coleman, senior vice president and chief marketing officer of the YMCA in the US.
"We are simplifying how we describe the programs we offer so that it is immediately apparent that everything we do is designed to nurture the potential of children and teens, improve health and well-being and support our neighbours and the larger community."
The organisation says it is streamlining its name to the Y, which reflects how many people refer to it these days.
The YMCA, which started as a Bible study group in 1844, is also to get a new logo which it says will better reflect the work that it does.
The "more forward-looking logo" shows the organisation's "vibrancy and diversity" and gives a "framework that focuses resources on three core areas: youth development, healthy living and social responsibility," a statement from the Y said.
Or as someone else put it: "You can get yourself cleaned, you can have a good meal, You can do whatever you feel."
But the change will not affect the song, a disco classic that gets party goers shouting along with its four letter chorus.
The group's original member Victor Willis, who wore a police officer's costume, assured fans the song would not become: "It's fun to stay at the Y, Y, Y, Y."