Councils bid to keep heritage at ex-RAF base in Norfolk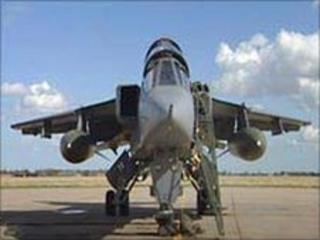 A World War ll air base in Norfolk that continued as a home to the RAF up to 2006 could become a conservation area.
North Norfolk and Broadland councils have come together to consult with residents on preserving the heritage of the former RAF Coltishall site.
Part has been designated as HMP Bure but much of the original land and buildings still remain.
It is hoped the new heritage role will bring new jobs for many residents who worked there when it was an RAF base.
"The air base survives in a recognisable form and the history and development of military aviation over the years can still be tracked," a council spokesman said.
"It saw action not only in the Second World War but also during the Cold War and Gulf conflicts.
"Existing buildings may need to be adapted, and possibly new or replacement ones built, to ensure the future viability of employment uses on the site.
"Finding the right balance between change and conservation will be vital."
The month-long public consultation on the future of the remaining airbase begins on 19 July.
The air base straddles the border between North Norfolk and Broadland.