Police security budget for royals and VIPs 'faces cut'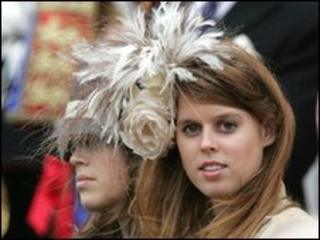 The budget for protecting VIPs and members of the Royal Family may be cut, Metropolitan (Met) Police chief Sir Paul Stephenson has suggested.
He said the cost of providing armed police bodyguards faced close scrutiny.
The Met has been caught in a long-running dispute with the government over how much it receives for so-called dedicated security posts each year.
In March MPs were told that about £4m which would have been used for policing went into a VIP protection budget.
Speaking on Tuesday, Sir Paul said the "who, why, when and in what circumstances and indeed the finances" of protection was being closely looked at.
Secret review
He also expressed his continued dissatisfaction that the government does not meet the full bill of protecting people, leaving London taxpayers to make up the difference.
He said: "I do think it is time to look at VIP protection arrangements and that is what we are doing at this moment in time with our partners.
"It is already in the public domain that we still do not remain completely happy, along with the mayor and the police authority, that we do not get fully recompensed for the protection we do give, from the Home Office.
"That has been an ongoing debate for a long period of time."
The number of people who receive Scotland Yard protection is the subject of a secret review chaired by a retired Whitehall mandarin.
The cost of safeguarding junior members of the Royal Family is one aspect that has come under considerable scrutiny during the review.