New European banking watchdog to be based in London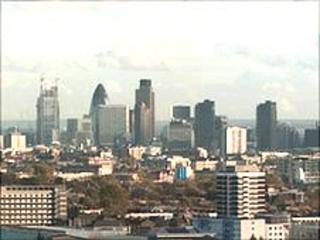 A new pan-European banking watchdog will have its home in London, Chancellor George Osborne has said.
The deal was reached with European finance ministers meeting in Brussels.
The location of two other new authorities - to regulate insurance and financial markets - is unclear, though they are unlikely to be in London.
"It is in the UK interest, as the home of a great deal of European finance, that there are effective supervisory arrangments," said Mr Osborne.
He claimed the power of all three new regulators would be limited to "where there are disputes on points of law, rather than second-guessing national regulators or getting involved in the day-to-day running [of financial institutions]."
The European parliament, which must agree to any deal, had wanted to give the banking watchdog greater power and to base it in Frankfurt.
The new banking authority will be allowed to intervene directly with troubled banks, but only if EU finance ministers first declare that the situation is an emergency.