Senate to vote on Wall St reform later this week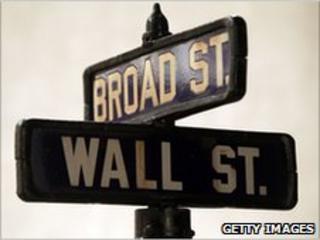 Comprehensive legislation to regulate the US financial sector is one step closer to becoming law.
Senate Majority Leader Harry Reid is planning a vote later this week, after four undecided senators said in recent days that they would vote for the bill.
The bill languished in Congress for several weeks while Democratic senators scrambled to find the 60 votes necessary to overcome a procedural delay tactic.
Three Republicans will vote yes.
Mr Reid secured the votes of Scott Brown, of Massachusetts, and Olympia Snowe and Susan Collins, of Maine, in the past 24 hours.
Nebraska Senator Ben Nelson, a moderate Democrat who had wavered in his support for the reform effort, confirmed his intention to vote for the bill on Tuesday.
With those four votes in hand, Mr Reid appears to have the 60 votes necessary to overcome a filibuster, a procedural tactic that Republicans have threatened to employ to derail the legislation.
One Democrat, Russ Feingold of Wisconsin, will cast his vote against the bill, arguing that it does not go far enough in cracking down on risky Wall Street practices.
Sweeping changes
If passed, the bill will be the most sweeping change to US financial regulation in decades.
It creates a consumer protection agency that is authorised to deal with abusive practices by credit card companies and mortgage lenders.
A new council of regulators will act as a watchdog, attempting to prevent the sort of trading that led to 2008's financial meltdown.
Other regulations that will come into effect in five years force large banks to hold more reserves against possible loan losses.
Commentators consider this a key legislative victory for President Obama, who had originally hoped to sign the bill before 4 July.