Road repairs threaten to disrupt East Sussex motorists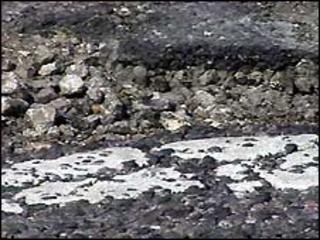 Drivers using a major route through East Sussex face weeks of delays as the county council repairs one of the biggest victims of the winter snow.
The A272 between Coopers Green and Hadlow Down, near Heathfield, is the latest part of the £23m project.
The work on the three-mile stretch will be done in six sections over at least five weeks, starting on 26 July.
Diversions will be in place while work is carried out during the daytime.
Unprecedented
These will lead motorists via the A267 at Cross in Hand, the B2192 at Halland and the A22.
The A272 work is part of a giant two-year resurfacing programme made necessary by the severe winter weather, which caused damage unprecedented in recent years.
Councillor Matthew Lock said: "We appreciate roadworks on this scale can be frustrating to motorists and residents, but we will try and minimise disruption.
"We would ask people to bear with us while repairs and resurfacing are carried out."
The council says all local shops and businesses will be open as usual and access maintained for residents and customers during the work.