Puppies stolen from SSPCA dog home found safe and well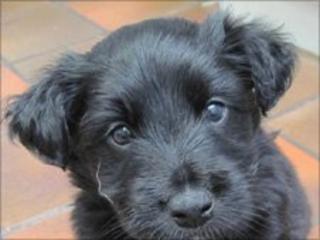 Puppies which were stolen from an SSPCA rescue centre in Glasgow have been found safe and well.
The two seven-week-old dogs were taken during a break-in at the centre in Cardonald on Friday 2 July.
Police arrested one man in connection with the theft, and recovered one of the puppies, but its brother was missing for almost a week.
However, the SSPCA said a member of the other public brought the pup into the centre on Friday.
Centre Manager Peter Fleming said, "We are delighted to have this little lad back in our care.
"Thankfully, he is none the worse for his ordeal and we're sure he is much happier now he has been reunited with his litter mates."