Bid to revamp Godalming Titanic memorial moves forward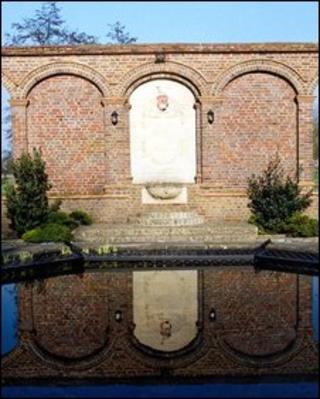 A bid to revamp a memorial in Surrey to Jack Phillips, chief telegraphist on the Titanic, has moved forward.
Waverley council said it had received initial support in a bid for funds to restore the Grade II-listed Phillips Memorial Cloister and improve the park.
The Godalming memorial, built in 1914, is said to be the largest of any built to remember a single Titanic victim.
The council wants to restore the memorial in time for the 2012 centenary of the sinking of the ship.
Jack Phillips was born locally and died aged 25 when the liner sank.
Councillor Roger Steel said the Heritage Lottery Fund and Big Lottery Fund had announced initial support of £25,600 for Waverley.
'Brave, final act'
The first-level funding is to help Waverley prepare a full bid for major improvements to the park in Godalming.
Mr Steel said the full bid would be for money to restore the memorial in time for the centenary, restore planting and improve the park's information, signposting, access and seating, and was likely to be for about £280,000.
He added: "This initial award is a really positive indication that the Heritage Lottery Fund and Big Lottery Fund believes this exciting project for Godalming has potential."
He said the memorial was in honour of the "brave, final act" of Jack Phillips, who remained at his post sending emergency messages to other ships as the Titanic sank.
It was Phillips who sent out the final SOS before the ship went down after hitting an iceberg, with the loss of 1,523 passengers and crew.
The memorial, which was designed by key players in the arts and crafts movement, Gertrude Jekyll and Hugh Thackeray Turner, has undergone a number of alterations during the years.