US appeals court strikes down media swearing ban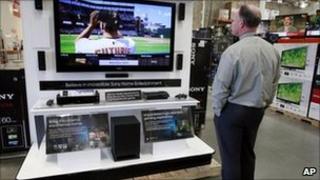 A US appeals court has struck down a government policy that banned the broadcasting of profanity, ruling that the rule is unconstitutional.
The policy was drawn up in 2004 and meant that broadcasters could be fined if indecent words went on air.
The court said the FCC's (Federal Communications Commission) policy had a "chilling effect" on broadcasters.
The many media outlets that challenged the rule said that they were satisfied with the ruling.
The court said banning all "patently offensive" references to sex, sexual organs and excretion without a clear definition of what is considered offensive, effectively chills speech and creates an atmosphere of fear among America's broadcasters.
FCC commissioner Michael Copps called the court's decision "anti-family" and said the commission would "clarify and strengthen its indecency framework".