Deadline looms for parade legislation response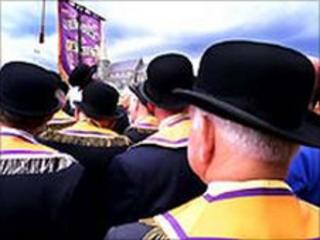 The deadline for responding to proposed new parades legislation expires in a few hours.
The public consultation on the draft bill which was drawn up following the Hillsborough Agreement will end at 1300 BST.
The Orange Order has already made clear it rejects the proposals and will not take part in the process.
However, the order has until September to respond to further consultation on a proposed code of conduct for parading.