Youths bailed over 16-year-old's stab death in Newham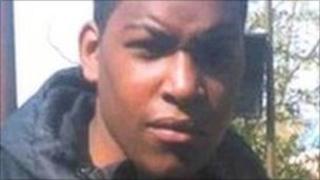 Two 17-year-old boys arrested over the fatal stabbing of a teenager have been bailed, police said.
Ailton Campos De Oliveira, 16, was attacked in Denbigh Road, Newham, on 4 July. It is thought he was chased by youths on bikes before being attacked.
One teenager was arrested on Monday and the other was arrested on Tuesday. The pair have been bailed until August.
Ailton's family said they were "devastated" by the boy's death two days after the attack.