Specialist centre open to the Guernsey public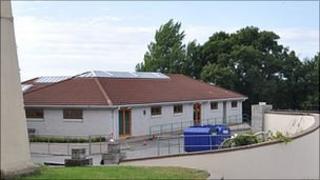 A specialist centre in Guernsey aimed at giving support to students with special needs opened its doors to the public for the first time.
The Link Centre, on the former Oakvale School site, has 56 full-time places for students with social, emotional and behavioural difficulties.
It aims to help the pupils reintegrate with mainstream schooling by developing certain skills and competencies.
The public were able to look around the centre on Wednesday afternoon.
The centre, which caters for pupils aged five to 16, was opened in November.
It also provides a base for the Advisory and Outreach Service, which supports staff in special schools as well as giving advice and support to mainstream schools.
It was the last stage of the reorganisation of special needs education in the island following on from the opening of Le Rondin and Le Murier Schools.