Skye surgeries could get new IT system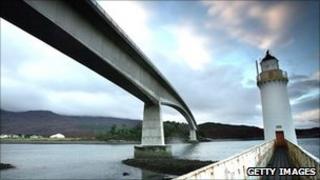 A new IT system has been proposed for two GP surgeries on Skye meaning they will not need to be staffed when they close for an afternoon.
NHS Highland has sought to improve efficiency at Broadford and Sleat.
The surgeries close for the afternoon once a week on different days, but usually still have staff working.
NHS Highland said the planned new IT and telephone system would allow patients' calls to be put through to the practice that was open.
Out-of-hours medical cover for Skye and Lochalsh is also under review because the current set up is not working, according to NHS Highland.
The health board said there was not sufficient funding available to run the service and it required a redesign.
It has been reliant on GPs and rural practitioners (RPs).
Because GPs can opt not to work out of hours, NHS Highland has found it increasingly difficult to find willing doctors.
Options being considered include using nurses to provide the service during the week and GPs and RPs at weekends.