UK's largest fiddle festival begins in Aberdeen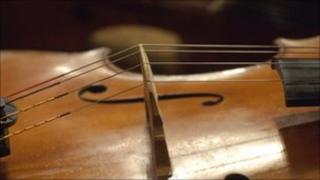 One of the world's largest traditional fiddle festivals is getting under way in Aberdeen.
The North Atlantic Fiddle Convention will feature five days of concerts, workshops and recitals.
More than 6,000 people are expected to attend the event, which celebrates fiddle music and dance from 11 countries in the North Atlantic.
Organisers estimate the festival is expected to generate up to £1.5m for the area's economy.
The last convention was held in Newfoundland in 2008 and in Aberdeen four years ago.
Festival director Dr Ian Russell: "We've been working for well over two years now planning and arranging things and now it's finally arrived and all the hard work is going to pay tremendous dividends."