Have you worked with the Afghan forces?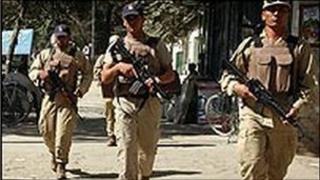 We are trying to contact military service personnel who may have recent experience of working with or training Afghan soldiers and police.
Afghan soldiers and police are due to start to take over from NATO at the end of this year - and to be in complete charge of the country in four years time. But are they up to the task?
The BBC Radio 4 programme File on 4 is keen to hear from British soldiers and police who have worked alongside the Afghan forces over the past 18 months. This could have been in a training role or providing military support to operations. The programme is keen to get an insight into how well the Afghan troops are shaping up.
Thank you for your comments