Do many people go to your church?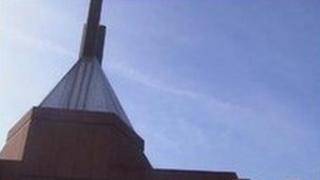 Pope Benedict XVI is visiting England and Scotland between 16 and 19 September in what will be the first papal visit to the UK since that of John Paul II in 1982.
However, events will not be open to the general public on the day and those wishing to attend must belong to a group from a Catholic parish.
In recent times there have been concerns that weekly church attendance has fallen and fewer people are becoming priests.
BBC News would like to speak to you if you are a member of a congregation where there is a declining number of churchgoers. If you are a parish priest or a regular churchgoer who has noticed this trend please get in touch via the form below.
Thank you for your comments