Ford announces production curbs due to parts shortfall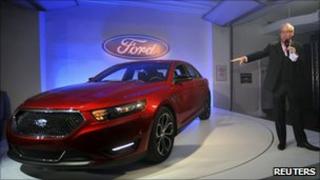 Ford has become the latest car maker to announce a slowdown in production because of problems getting supplies of components made in Japan.
It said production at its facility in Taiwan would be stopped for two weeks.
The company's unit in Nanjing, China and an assembly plant in South Africa will remain idle for a week.
The world's big car companies have been facing a shortage of parts due to last month's earthquake and tsunami in Japan.
Ford made a similar move earlier this month in Europe, when it shut its plant at Genk in Belgium for a week, pushing ahead a scheduled week of downtime.
That shutdown was also linked to the lack of parts from Japanese suppliers.
The Detroit based group, dubbed the "Blue Oval" in the industry, is due to report its earnings for the first quarter on Tuesday.