Toshiba, Honda and Panasonic profits hit by strong yen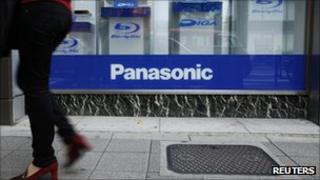 The strong yen has had an impact on several Japanese companies who reported lower second-quarter profits on Monday.
Toshiba said net profit for the July to September quarter fell 19% on a year ago to 22.2bn yen ($280m; £175m).
Net income at Honda Motor fell 55% to 60.4bn yen, while Panasonic reported a net loss of 105.8bn yen, compared with a 31bn yen profit a year ago.
A strong currency hurts a country's exporters as it makes goods more expensive to foreign buyers.
Also on Monday, the Japanese government announced its latest intervention in the currency markets in an attempt to weaken the yen.
As well as the strong yen, electronics giants Toshiba and Panasonic also cited the negative impact of the 11 March earthquake and tsunami in Japan.
Panasonic slashed its full-year outlook, saying it now expected to make an annual loss of 420bn yen, its worst in a decade, compared with a previous forecast of a profit of 30bn yen.
The company said it faced higher restructuring costs and weaker demand in the US and Europe.
Honda, meanwhile, withdrew its earnings estimate for the full-year while it assesses the damage from the recent floods in Thailand.