Marks and Spencer set to open new France store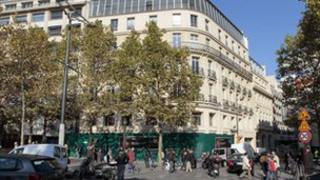 Marks & Spencer is set to open its first French store in Paris, ten years after it exited the country in a wave of protests.
The retailer is opening a 1,400 sq m (15,000 sq ft) store on the Champs-Elysees on Thursday, a month after it launched its dedicated French website.
It forms part of the company's 'bricks and clicks' strategy, combining a new store and website.
M&S closed all 18 French stores in 2001 with the loss of 1,650 jobs.
Marks and Spencer chief executive Marc Bolland will open the store alongside supermodel Rosie Huntingdon-Whiteley.
"We've had numerous requests from consumers in France for our food and clothing, so we're pleased to be coming back to serve French customers once again," he said.
The firm has also signed leases for plans for another three Paris stores.
M&S's previous exit from France saw street protests in Paris backed by government ministers.