Fire kills US advertising executive's girls and parents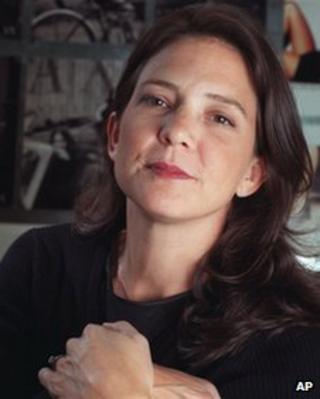 An affluent community in the US state of Connecticut is coming to terms with a fire that killed an advertising executive's three children and parents.
Madonna Badger was unable to save her daughters - a 10-year-old and seven-year-old twins - and her parents as flames devoured her waterfront home.
Neighbours said they were awoken by screaming in the early hours of Christmas Day in the Stamford suburb.
Fire officials are trying to establish the cause of the blaze.
Ms Badger, who developed the Calvin Klein underwear adverts featuring rapper-turned-actor Mark Wahlberg in the 1990s, was treated at Stamford Hospital and discharged on Sunday evening.
A male friend who was reportedly carrying out work on the five-bedroom property was also taken to hospital - his condition was unknown.
Dozens of firefighters were called to the $1.7m (£1m) Victorian home, but could not save those trapped inside.
Acting Fire Chief Antonio Conte told the Associated Press news agency the blaze had been too intense.
"It's never easy. That's for sure," he said. "I've been on this job 38 years... not an easy day."
As she was led away by emergency crews, the New York Times reports that Ms Badger shouted repeatedly: "My whole life is in that house."
Ms Badger's father was a retired corporate safety director who carried out paid appearances as Santa Claus, under the name Happy Santa, according to the newspaper.
The grandparents had been visiting for the holidays.
Ms Badger - founder of a New York City-based agency, Badger & Winters - bought the home last year in the wealthy neighbourhood of Shippan Point, on Long Island Sound.
Her husband, Matthew Badger, from whom she is reportedly separated, was driven by police from New York City to Stamford after the fire.
Mayor Michael Pavia told reporters at the scene of the blaze: "It is a terrible, terrible day.
"There probably has not been a worse Christmas Day in the city of Stamford."