Northern Ireland developer owed £160k by bust broker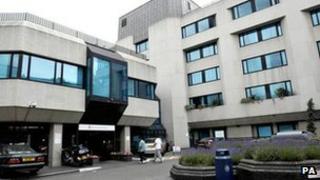 A Northern Ireland property developer is owed more than £160,000 by a collapsed international investment firm.
The details are contained in the creditors list of New York-based MF Global, which went bust last year.
The list shows that Thomas Jennings is owed £164,000.
With his brother, Shamus, he owns Valto, the firm responsible for developments like Junction One in Antrim and St Anne's Square in Belfast.
The Jennings are regularly estimated to be be among the richest people in Northern Ireland.
In 2008, they sold their building services firm, Rotary, to an Australian engineering company in a cash and shares deal worth £95m.
The same year they sold the Cromwell Hospital in London in a £90m deal.
MF Global was an investment broker used by major financial companies and wealthy individuals around the world.
The firm, which was run by a former Goldman Sachs banker, collapsed after investments in European sovereign debt went badly wrong.
In all, creditors of its UK arm are owed £1.7bn, however, it is expected that most, if not all, of that money will be paid back.
The list of creditors of the UK business was published last week by KPMG who are acting as administrators.
A full list of creditors is usually publicly available from Companies House as a standard part of any insolvency process.
However, KPMG has removed the list from its website after an individual claimed the publication of the details had put them at risk.
The list shows several other people from Northern Ireland are owed money.
Those sums are small apart from an Armagh businessman who is owed more than £50,000 and a Cookstown estate agency which is owed £10,000.