Coleraine man sentenced for Trevor Spiers killing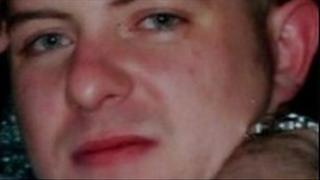 A Coleraine man already on parole for grievous bodily harm through dangerous driving has been sentenced to four years and ten months for the unlawful killing of a man in December 2009.
Trevor Spiers, 28, was killed during a brawl outside a Portstewart night club.
Francis Paul McCormick, 33, from Queens Court, Coleraine, who had originally been charged with murder, will serve two years and ten months in prison.
He will then be released on supervised licenced parole for the same period.
Judge David McFarland told McCormick that all the specialist medical evidence agreed that but for Mr Spiers having taken cocaine just prior to his death, he might have survived.
The Antrim Crown Court judge, sitting in Coleraine, said the fight outside Portstewart's Shenanigans night club in the early hours of 3 December 2009, was short in duration and that the number of punches or kicks from McCormick were limited and glancing.
The murder charge was not proceeded with when he pleaded pleaded guilty last month to the manslaughter of Mr Spiers, whose death was described as a terrible tragedy and a warning to others by defence QC Laurence McCrudden.
Sentenced along with McCormick was his 22-year-old nephew Paul McCormick from Edenmore Way, Ballymoney, who admitted assaulting Mr Spiers' friend Michael Black and unlawfully fighting and causing an affray.
Also sentenced for the affray were 33-year-old Luke McArthur from Portstewart Road, Coleraine, and 25-year-old Robert Peter Henderson, of Greenhall Manor, also Coleraine. Henderson also admitted assisting offenders by disposing of a necklace.
However, they were freed when their jail terms ranging from 12 to 18 months were all suspended for three years.