Former FBI agent accused of stealing evidence to use drugs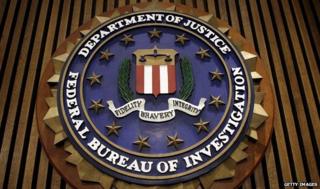 A former FBI agent is facing dozens of charges related to tampering with drug evidence and taking heroin seized from criminals.
Matthew Lowry, 33, will plead guilty to all of the charges, his lawyer says.
Mr Lowry, who was found unconscious in his official vehicle after an overdose, claims he was using heroin to treat a long-standing health problem.
The charges have forced prosecutors to drop charges against at least 28 defendants in drug cases.
According to his lawyer, Robert Bonsib, Mr Lowry removed small amounts of seized heroin from storage containers in order to self-medicate his ulcerative colitis.
Authorities began investigating the former federal agent after he was found on 29 September in his FBI vehicle passed out after overdosing on the drug.
Mr Lowry faces a minimum of seven years in prison if convicted.
Mr Bonsib said that since then, Mr Lowry has cooperated with officials conducting the investigation and has sought treatment for his addiction.
"Mr Lowry is devastated by the consequences of his conduct, particularly as it has affected the drug investigations that he, his fellow law enforcement officers, and prosecutors had spent so much time developing and pursuing," the lawyer said in a statement.