US winemakers reject arsenic claim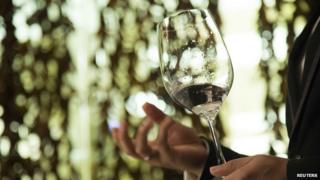 Top California winemakers are rejecting claims that several low-cost wines contain dangerous levels of arsenic.
A lawsuit, filed on Thursday, alleges that 28 wineries knowingly produced contaminated wine in violation of state law and without informing consumers.
A major trade group has called the lawsuit "false and misleading" and said that all wines on US shelves are safe.
Small amounts of Arsenic can be found naturally in air, water and soil, but larger amounts are deadly.
The lawsuit claims that tests by three independent laboratories showed that in some cases there was six-times as much of the toxin present as is allowed by law.
"Although we are not privy to the contents of the litigation, we believe this allegation is false and misleading and that all wines being sold in the US marketplace are safe," The Wine Institute, a trade group that represents over 1,000 wineries in the state, said in a statement.
The lawsuit seeks unspecified damages and a halt in the production of the wine.