Vitality gives Facebook pledge after health privacy row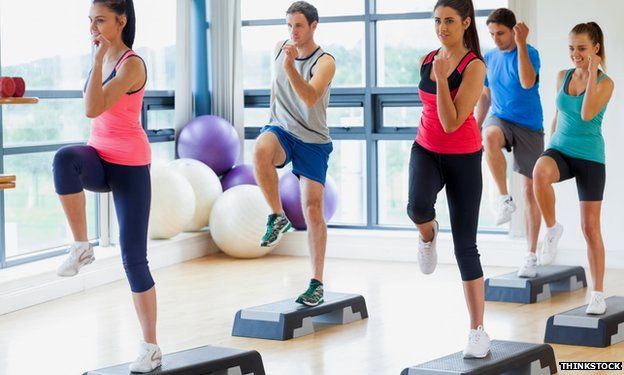 A health insurer that was criticised for promoting a Facebook-owned app to its UK members has promised to make the social network's involvement "clearer".
Vitality had been attacked by privacy groups who said it was "shocking" that the Moves app's ties to Facebook had not been made explicit by the insurer.
The "always on" smartphone software tracks a user's fitness activities and the locations they visit.
One expert said there were lessons for the wider health industry.
"Companies need to be much better - much more transparent - about who will get access to what data," Dr Paul Bernal, an internet privacy academic at the University of East Anglia, told the BBC.
"This is particularly important with health data.
"Health data matters - and people rightly care a great deal about it.
"That data can be used against them in many ways - from obvious things like health and life insurance premiums to less direct things like credit ratings and even potential employment decisions."
The matter came to light after Vitality - formerly known as PruHealth - emailed its members recommending that they download Moves if they wanted to keep one of the scheme's perks.
To keep qualifying for a free weekly cinema ticket after 1 July, users were told they would have to start providing evidence that they had engaged in enough activity.
They were told they could log their exercise via various step-counting wristbands and heart rate-tracking chest straps and their associated apps as an alternative.
But Moves was given prominence as a "free" option.
Neither the insurer's emails nor its webpages detailing the activity-tracking scheme mentioned Moves' relationship with Facebook.
Moves' own homepage and app store listings likewise do not flag its tie to the social media giant, instead listing its developer as being ProtoGeo.
However, if users had clicked on a link to the app's privacy policy - which appears when it is first installed - and read more than halfway through the 1,276-word document, there was a single reference to Facebook.
"We may share information, including personally identifying information, with our affiliates (companies that are part of our corporate groups of companies, including but not limited to Facebook) to help provide, understand, and improve our services," it states.
The campaign groups Big Brother Watch and MedConfidential both said this information needed to be better flagged.
Vitality is owned by the South African firm Discovery.
"We want you to know we take your data protection very seriously and carefully select any companies we decide to team up with," it said.
"With your permission we only receive activity data from carefully chosen third-party technology companies to help encourage you to get healthier - by allowing you to track your activity - and for us to reward you for it. We offer a wide range of ways to track your activity and be rewarded for it.
"In future, we'll make it even clearer in our communication that Moves is owned by Facebook."
A spokeswoman declined to provide further information about why this had not been done in advance.
MedConfidential said it still had concerns.
"Were I a Vitality customer I would not be reassured at all by such a self-serving statement that completely avoids the core issue," said the group's co-ordinator, Phil Booth.
"By offering the incentive in the way it has done, Vitality is basically 'data pimping' for Facebook - and by failing to be completely upfront about the full consequences of taking up its 'free' offer it has acted unethically."
Facebook has sought to distance itself from the controversy.
It noted that Moves had not entered into an official partnership with Vitality.
The US firm added that its app was currently run "as a separate, stand-alone application to Facebook, and we have not taken steps to combine information collected through Moves with Facebook profiles".
A Facebook spokeswoman said she had no further information to share about whether it planned to make its relationship to the app more prominent.
Related Internet Links
The BBC is not responsible for the content of external sites.