BBC School Report Assignment: The Pitch - Terms & Conditions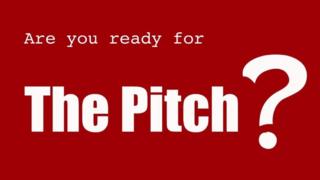 THIS EDITORIAL OPPORTUNITY IS NOW CLOSED. PLEASE SEE www.bbc.co.uk/youngreporter FOR FURTHER DETAILS.
These are the Terms and Conditions for participation in BBC School Report's 'The Pitch':
1. The project is open to all 11-18 year old residents in the UK. It is also open to all Secondary Educational Establishments and Sixth Form Colleges registered as taking part in the BBC School Report project in the academic year 2017-18.
2. Parental consent to take part will be required from all those who submit and feature in content. Proof of age, identity and eligibility may be required.
3. Contributions should be submitted online via the BBC School Report Uploader unless otherwise agreed by BBC School Report.
4. Only the first names of contributors and other 11-18 year olds featuring in or making content will be used.
5. Content made by schools signed up to BBC School Report may be posted on their own school website on their dedicated which is linked to via the BBC School Report map.
6. Contributors permit the BBC to edit or change their content in any way it may, in its sole discretion, consider necessary for the purposes of use in this project.
7. Individual contributors retain the copyright to any original work but grant to the BBC a perpetual non-exclusive royalty-free licence to broadcast their content across all media, as well as use it on any online or social media platforms. For the avoidance of doubt, no fees or expenses will be paid for the creation of any part of the content.
8. In the case of material generated by the BBC during the project, the parent/guardian assigns to the BBC all rights in the Contributions.
9. In the case of material generated by the school or any other organisations working with the school, during the project, copyright shall remain with the school or organisation and may be used for educational purposes only but the parent/guardian grants the BBC an exclusive licence to use the Contributions on all media platforms in perpetuity throughout the world, such use includes (but is not limited to) radio, television, online, downloads, podcasts, vodcasts, social networking sites and promotional material, and may also be shared with other schools and educational bodies.
10. The BBC has the right to contact the press and use the contributions of young people and schools to publicise the project.
11. The BBC's decision as to which contributions are used is final. No correspondence relating to the project will be entered into.
12. All personal information gathered (email address, name, age and any other personal details) will be handled by the BBC in accordance with the Data Protection Act 1998. The BBC will only ever use personal details collected for the purposes of administering this project or BBC News School Report projects in 2017-18. Personal details will only be kept for as long as necessary to fulfil these purposes. Please see the BBC's Privacy Notice.
13. All contributions must be the original work of the entrant and must not infringe the rights of any other party (including, but not limited to, the rights in any music included). The BBC accepts no liability if contributors ignore these rules and parents/guardians of contributors agree to fully indemnify the BBC against any claims by any third party arising from any breach of these rules.
To find out more about what the BBC can do with any content submitted please see here.
14. All content submitted must not contain illegal, unlawful, defamatory, obscene, offensive or any other unsuitable material. Contributors must not put themselves or others in danger at any stage of this project. All content must be suitable to be broadcast by the BBC.
15. The BBC reserves the right to: (i) amend these terms and conditions and vary the project rules including but not limited to the start and end times; (ii) disqualify any contributors who breaches the rules, displays rude, insulting or inappropriate behaviour at any point or has acted fraudulently in any way and; (iii) cancel the project, at any stage, if in its opinion it is deemed necessary or if circumstances arise outside its control.
16. The BBC will work in compliance with the BBC's Child Protection Policy and Editorial Guidelines. You can find more about the BBC's Child Protection Policy here and about the BBC's Editorial Guidelines here.
17. BBC School Report uses social media and will regularly post on the project's Facebook and Twitter accounts and shares teacher and school messages, including photographs. BBC School Report could also post some work by those participating on other BBC social media accounts.
For more information about BBC School Report's social media guidelines please refer to the project's FAQs and participation paperwork.
18. It is the school's responsibility to manage and run their own social media accounts which may feature material made with BBC School Report - The Pitch.
19. The BBC, their sub-contractors, subsidiaries and/or agencies cannot accept any responsibility whatsoever for any technical failure or malfunction or any other problem with any server, system, network or mobile operator or service provider or otherwise which may result in any content not being properly logged or not recorded.
20. Contributors will be deemed to have accepted these rules and to agree to be bound by them when submitting content.