Stop anonymous attacks on me, Wood tells Plaid politicians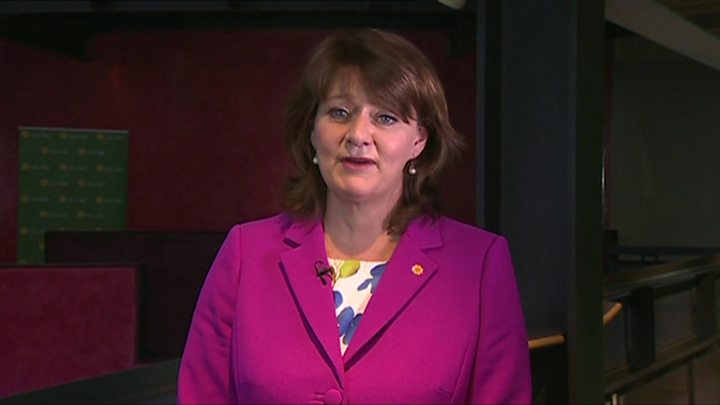 Leanne Wood has made a public appeal to Plaid Cymru AMs to stop making anonymous criticisms of her leadership to journalists.
Speaking on BBC Wales, she said: "I mean it's just ridiculous. We need to be adults about this."
"If anybody's got anything to say I'd really prefer it if they'd say it to my face," Ms Wood added.
It follows reports of disquiet among some Plaid AMs over whether she should lead the party for another four years.
Throughout the party's annual conference in Caernarfon, Ms Wood has insisted she will be Plaid's leader at the next assembly election, and that she has the backing of the membership.
The party's Mid and West Wales AM Simon Thomas told the BBC's live conference programme Plaid Cymru's rules would allow a leadership race in 2018.
"If anyone wants to challenge Leanne next year, then let them come forward and challenge her," he said, ruling himself out of such a challenge.
"If anyone thinks they can do a better job than Leanne Wood then they have to come forward next year and put themselves forward to do that, otherwise all talk about this must stop."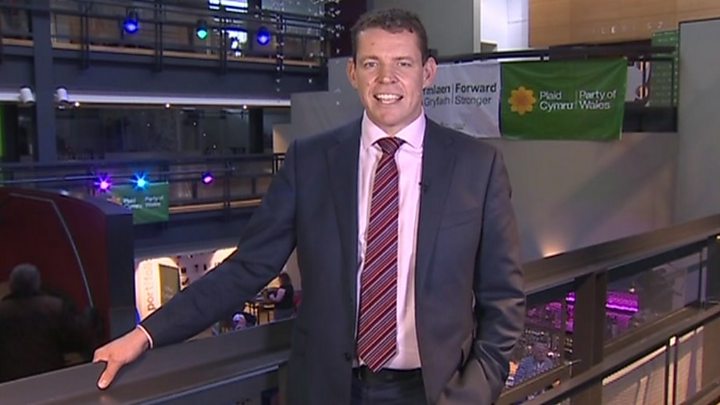 On Saturday morning Ynys Mon AM Rhun ap Iorwerth said he was loyal to the leader, after he remarked in August he would "perhaps" one day wish to lead Plaid Cymru.
Asked if he supported Leanne Wood's announcement that she wished to lead Plaid into the 2021 assembly poll, he said: "After that interview in August... and I said 'who knows', I was then asked 'are you loyal to Leanne?'
"And I said that day and as I say today, yes I am."
Arfon Plaid MP Hywel Williams said it would be "eminently reasonable" for Ms Wood to be leader at the next assembly election.
In the conference hall on Saturday, Plaid Cymru economy spokesman Adam Price outlined plans for a "youth basic income" for 18 to 24-year-olds.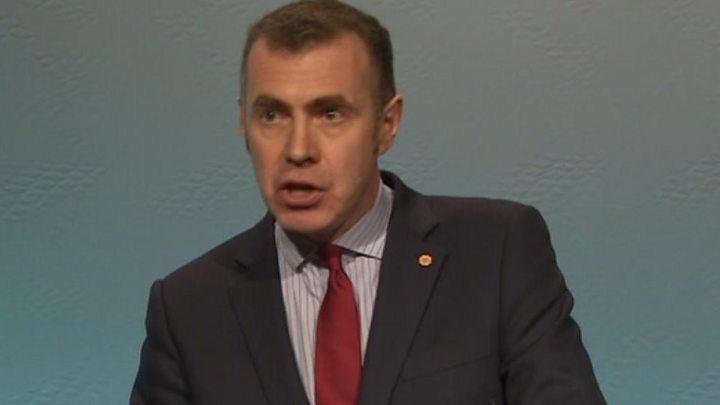 It would comprise of four options, including a "guaranteed" job, a national citizen service, support for further and higher education and grants to help young people get businesses off the ground.
Mr Price said the party would offer the "most comprehensive package of support for young people across the entire world".
Youth unemployment in Wales was 13.1% for the year to the end of June 2017. The overall unemployment rate was 4% between June and August.
Detailed research on how to finance the proposal will be undertaken by Plaid's new think tank, Nova Cambria, which will be launched before the end of the year and will be tasked with coming up with "bold, original ideas".
One of those ideas would include calling for "an end to free cash for foreign owned companies", Mr Price told the conference floor.
Former Plaid Cymru leader Ieuan Wyn Jones had promised to stop paying handouts to businesses in 2010 when he was deputy first minister and drew up the Welsh Government's last economic strategy.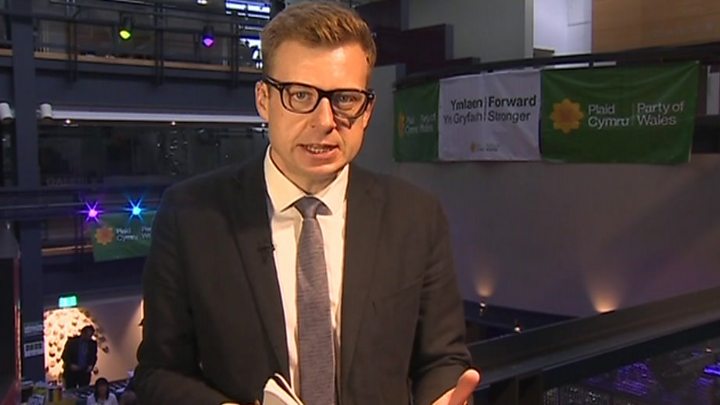 Earlier Ms Wood highlighted her plans for a "rail revolution" on a visit with Network Rail at Bangor railway station.
The opposition party wants to issue a rail bond to finance electrification to Swansea - a model it says could also be used to create a Metro public transport network for the Swansea Bay and Western Valleys region.
Ms Wood said: "We would re-establish a Carmarthen to Aberystwyth rail line and ensure that it links with the north, to Pwllheli and beyond. These links are key to revitalising our western coast, and creating an all-Wales rail line, running the length of the country."