Have you spotted wonderful or woeful Christmas lights?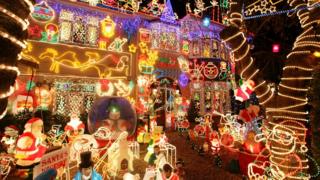 Has someone on your street gone the extra mile with their Christmas lights this year? Or are the decorations a bit of a flop?
Whether they are great or ghastly we want to hear from you!
For many switching on the Christmas lights is a festive treat to brighten up the dark winter evenings and while some displays are worth a trip to see, others are simply not.
This year we'd like to see pictures and videos of your lights or the decorations in your town or neighbourhood.
Send your pictures and videos to us in the following ways:
Or get in touch using the form below, tell us your name, location and a little bit about the lights you've seen and we could be in touch!