Chinese firm to recycle 'panda poo' into tissue paper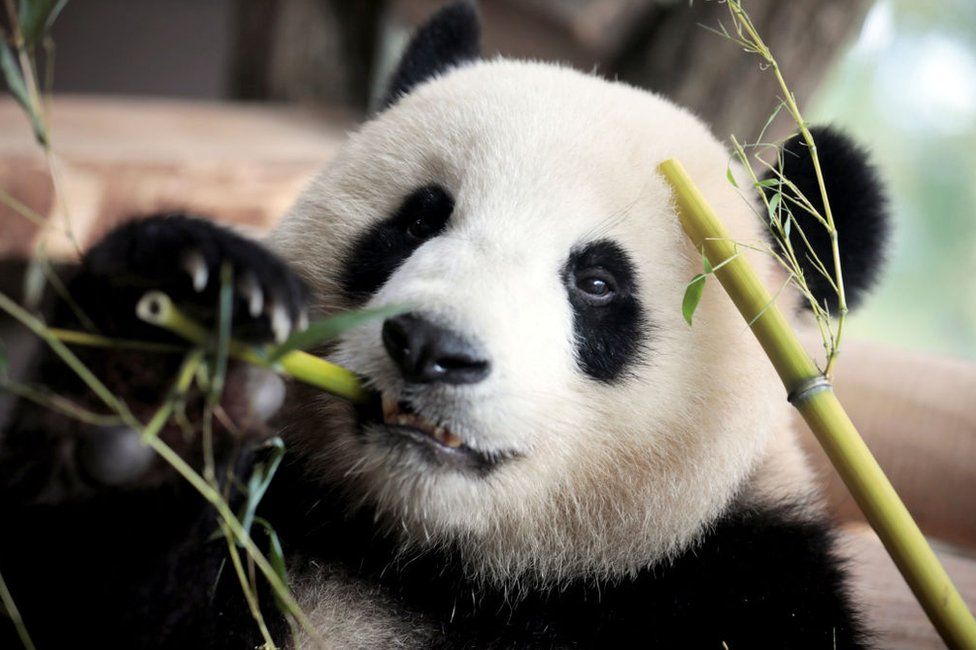 China's giant pandas are a top tourist draw, a tool for soft diplomacy - and now, a source of tissue paper.
The national panda reserve in Sichuan province has signed a deal with a paper company to recycle the animals' faeces.
The firm will turn the fibre-rich bamboo waste into "Panda Poo" tissues, according to a report by the Chengdu Shangbao newspaper that was widely carried by state media.
Each adult panda produces more than 10kg (22lbs) of faeces a day.
Along with the poo - euphemistically called "green balls" - the pandas produce about 50kg of food waste a day, made up of uneaten bamboo or material spat out by the animals.
The China Conservation and Research Centre for the Giant Panda signed the deal with the Sichuan Qianwei Fengsheng Paper Company on Monday.
Under the agreement, the firm will collect panda faeces and food waste every week. The reserve had previously discarded the material or used it as fertiliser.
Once in the hands of the paper company, the faeces and food waste will go through a complex 60-step recycling process, including boiling, pasteurisation, and fibre extraction.
The company's president Yang Chaolin told the newspaper that in the process of digesting the bamboo, the pandas would have stripped out the fructose and extracted the fibres from the plant - an essential step in paper production.
"In this way, everyone gets what they want, and you could say it's a win-win for both us and the pandas," Mr Yang said.
He said the material would be made into tissues, paper towels and toilet paper, and marketed under the Panda Poo brand. A box of tissues will be sold for 43 yuan (£4.90; $6.50).