NI house prices on 'gentle upward trend' in 2018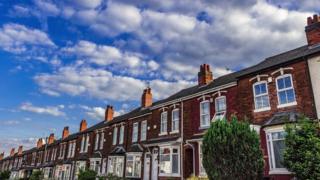 House prices in Northern Ireland continued on a gentle upward trend in the first quarter of 2018.
Prices were 4.2% higher than in the same period in 2017.
They were also 0.3% higher when compared to the previous quarter.
The standardised average house price in the quarter was just over £130,000.
The figures are from the NI Residential Property Price Index, which analyses almost all sales, including cash deals.
All council districts saw prices rise year-on-year, ranging from 1% in Armagh, Banbridge and Craigavon to 7.8% in Mid Ulster.
NISRA, the official statistics agency, said the house price index is now 17.2% higher than in the first quarter of 2015, and 16.2% higher than in the first quarter of 2005.
However, prices are still far below what they were in the bubble years of 2007 and 2008.