Welsh Language Commissioner unveils place name list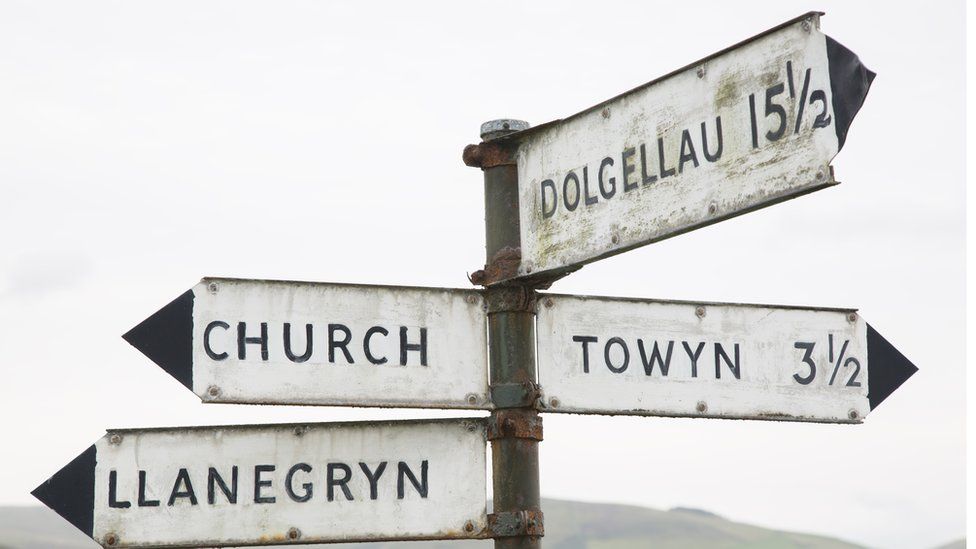 Is there one "n" or two in Llangran(n)og? And should there be a hyphen in Aber(-)porth?
These are some of the spelling conundrums the Welsh Language Commissioner hopes to solve following the launch of a standardised list.
The directory features 3,000 entries and took years to compile.
It is hoped it will preserve place names as well as settle debates over contested spellings.
Many places in Wales have two names - one in Welsh and English.
Over the years, a number of Anglicised versions have bitten the dust - such as Llanelly reverting back to Llanelli.
Professor David Thorne, chairman of the panel of experts which drew up the list, said place names were an important part of a country's heritage.
He said: "They deserve to be cherished, protected and safeguarded.
"Our hope is that this list, which includes over 3,000 sites, is a step towards preserving the wealth of place names that we have in Wales."
Recommendations on the list include (brackets indicate change to Welsh or English spellings):
Abermaw / Y Bermo to Abermo (Welsh).
Aberporth to Aber-porth (Welsh and English).
Dyfnant to Dynfant (Welsh).
Penllergaer to Penlle'r-gaer (Welsh and English).
Pontlliw to Pont-Lliw (Welsh and English).
Llandaff to Llandaf (English).
Merthyr Tydfil to Merthyr Tudful (Welsh)
Source: Welsh Language Commissioner
Also on the panel was Dr Dylan Foster Evans, of Cardiff University.
He told BBC Radio Wales he hoped the suggested changes would be adopted over time.
"Our business is to give a clear lead - we are not in the business of enforcing it on anyone," he said.
"It's matter for local authorities or the highway authorities about what they do with road signs. But the practice is, when they need replacing that's when they will [use a sign with a different spelling].
"Although we might like a standardised spelling in both languages we might not always get there…..[but the idea] is that we give recommendations that people can use."
Related Internet Links
The BBC is not responsible for the content of external sites.