Coronavirus: How Iran is battling a surge in cases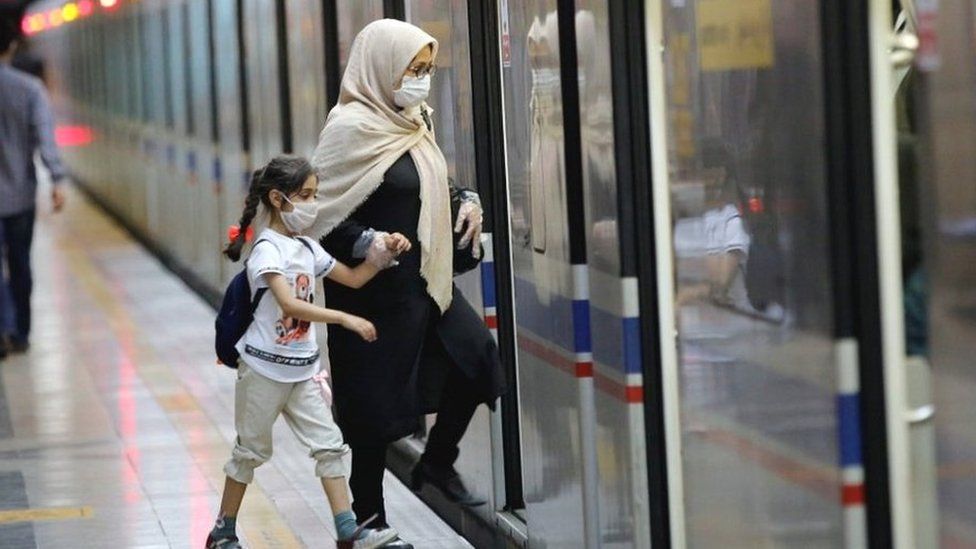 Iran has seen a significant surge in the number of coronavirus infections, and the official death toll has now gone above 20,000.
Cases spiked in mid-May and have remained high despite a re-imposition of some restrictions on movement.
The severity of the outbreak has been difficult to evaluate and there are concerns that the situation has been significantly worse than the government has revealed.
What do we know about the numbers in Iran?
Published data on new cases suggests that following a second peak at the start of June, the reported number of new cases has remained persistently high at well over 2,000 per day.
However, this may well be a significant underestimate, judging by documents which indicate that Iran has been withholding the true scale of the outbreak.
According to these figures, the pandemic could have killed as many as 42,000 Iranians by 21 July compared with some 14,000 deaths reported by the Health Ministry by that date.
Why have cases been rising?
In April, Iran began to ease its restrictions as daily infections fell:
20 April: Shopping malls and bazaars reopened and travel resumed between different provinces
22 April: Public parks and recreation areas reopened
12 May: Government allowed all mosques to reopen
25 May: Major Shia religious shrines reopened
26 May: Restaurants, cafes, museums and historical sites reopened
City transport systems across Iran, as well as banks and offices, have been packed with people.
The epidemic was initially concentrated in Qom and the capital, Tehran. But in the beginning of August, a flare-up was reported in the south-west, notably in Khuzestan province which borders Iraq.
Officials have suggested the renewed surge in new cases could be down to more testing, and President Hassan Rouhani has said this means you will find more cases.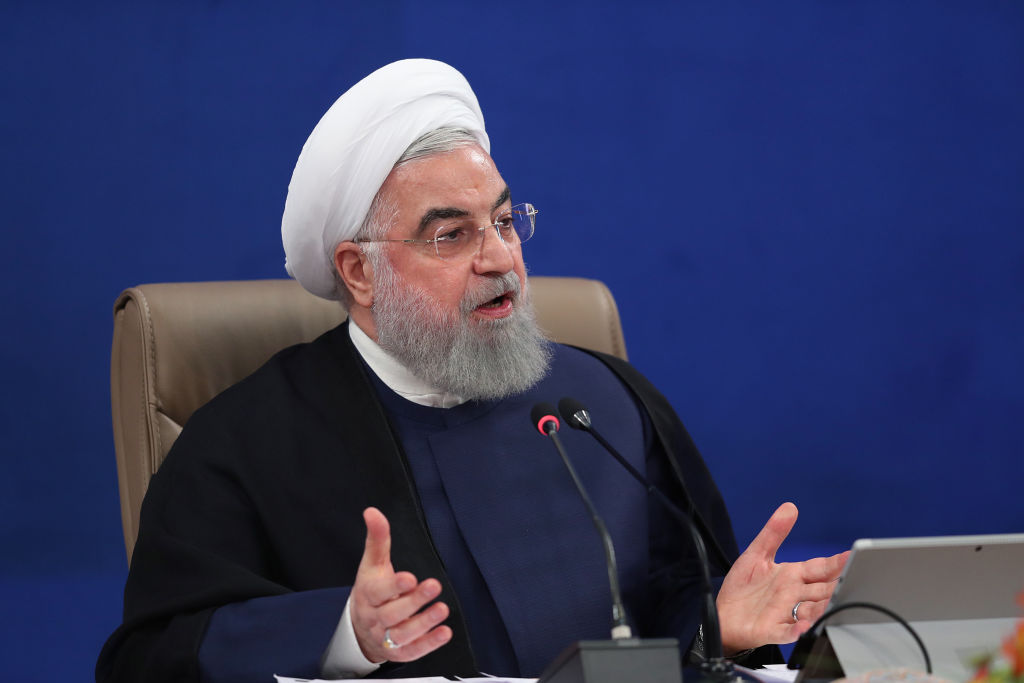 Getty Images
When more tests are done, then naturally more cases are identified
Iran's chief epidemiologist at the country's health ministry, Mohammad-Mehdi Gouya, explained: "The main reason for the rising numbers is that we have started identifying [infected people] who have no or mild symptoms."
Iran increased its testing in June, and has tested about 31 people in every 100,000 people since then, considerably more than it did at the start of the pandemic.
But that's still less than the US or countries in Europe that have been hit by the virus.
The proportion of tests in Iran that return a positive result began to rise in late May and early June, reaching 14%. Since then it's stayed between nine and 10%.
That's about ten tests for each positive case.
That means that at the moment, Iran may not be doing quite enough testing to find all cases.
What steps have the authorities taken?
Health Minister Saeed Namaki said people were ignoring social distancing rules.
"People have become completely careless regarding this disease," he told the Iranian news agency.
And a health ministry poll in June suggested only:
40% of the population were keeping the social-distancing rules, down from 90% earlier in the outbreak
32% were following the rules on self-isolation, down from 86%
During the initial outbreak, the Iranian authorities were criticised for their hesitation in closing down mosques and key religious sites, and for not moving quicker to introduce restrictions.
The leadership in Iran cannot afford to continue restrictions because of the state of the economy, according to BBC Persian's Rana Rahimpour.
She adds that it faces multiple challenges such as US sanctions, corruption and mismanagement.
President Rouhani has told Iranians they must wear face masks on public transport and in crowded areas, and said where necessary, the police and security forces will enforce the rules.
And Supreme Leader Ayatollah Ali Khamenei has called for action to stop the rising level of infections, and criticised those who don't wear face masks.
In July, the authorities in the capital, Tehran, announced restrictions were being temporarily re-imposed on some businesses and public gatherings, including wedding halls, coffee shops, tea houses, amusement parks and zoos.
With the holy month of Muharram starting on 20 August, the health ministry has prohibited any gatherings indoors.
"The slightest negligence will lead to a spike," Health Minister Alireza Raisi has said.