Terry Gilliam's Into the Woods cancelled by Old Vic after reports of staff unease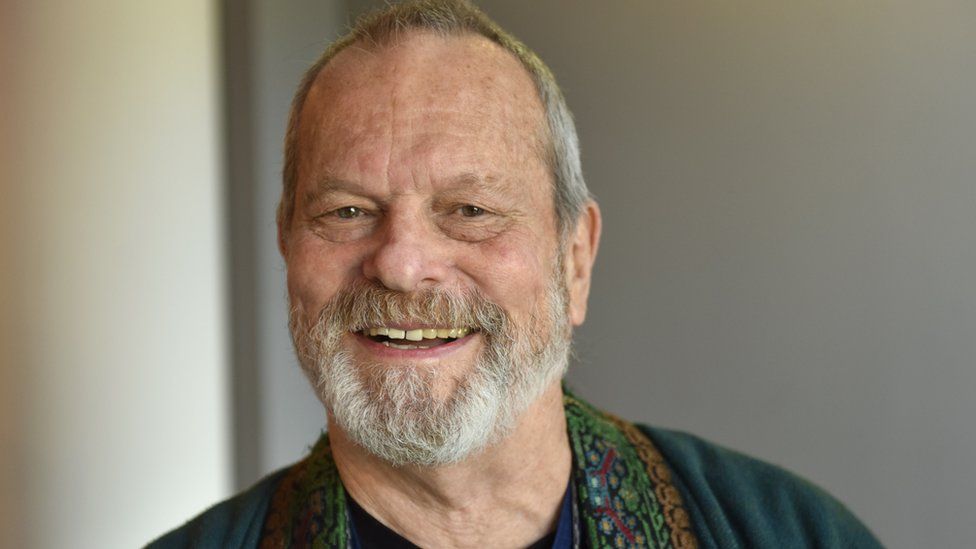 A new production of Into The Woods, set to be co-directed by Monty Python star Terry Gilliam, will no longer be staged at the Old Vic.
However, industry publication The Stage has reported some staff were unhappy with previous controversial remarks made by the actor.
Gilliam has not yet commented.
The show was due to run next spring at the prestigious venue, whose artistic director is Matthew Warchus.
Stephen Sondheim, the writer of Into the Woods, was said to have approved the production because he was impressed with Gilliam's proposed treatment.
But after the show was announced, it is understood some staff expressed concern about Gilliam's views on issues such as the Me-too movement, diversity and trans rights.
Last year, Gilliam told The Independent he was "tired of white men being blamed for everything wrong with the world". In the same interview he said: "When I announce that I'm a black lesbian in transition, people take offence at that. Why?"
He also recently defended the comedian Dave Chappelle, whose most recent comedy special included comments deemed by some to be transphobic.
After some younger Old Vic staffers reportedly raised concerns about hosting Gilliam's production, it's understood the theatre's management held meetings with producers in the spring.
The Old Vic has not confirmed this to the BBC, but did issue a statement to The Stage, which said: "Ahead of any season announcement, senior management at the Old Vic would meet with the directors who are programmed to work in the season as a matter of course to discuss our culture and values. This happened with the co-directors of Into the Woods, Terry Gilliam and Leah Hausman."
The production was later pulled and a statement was published on the venue's website, including information about refunding ticket holders.
"The Old Vic and co-producers Scenario Two have mutually agreed that the production of Into the Woods, scheduled for spring 2022, will not take place at The Old Vic. All ticket bookers will be contacted directly. The Old Vic wishes the show well for its future life."
The BBC has contacted Scenario Two and representatives of Hausman and Gilliam for comment.
Some members of the Old Vic 12, a group of young writers, producers and directors who work on projects for the theatre, have referred to the cancellation of Gilliam's show on social media.
"This should have been scrapped over a year ago, but it's taken them this long to do something right for ONCE," tweeted Nassy Konan.
Fellow Old Vic 12 member Penny Babakhani also tweeted: "Good. It should have been cancelled over a year ago. And the leadership at the Old Vic who owe many of us an apology for the awful, awful way this was handled."
It has not yet been confirmed if the production will run elsewhere.